Trusted by world class publishers
Effortlessly create and translate courses
Reach millions of learners across the world at once
In today's world of diverse workforces, it's more important than ever to provide learning opportunities that meet your employees' unique learning needs, including their language of choice.
Simple course creation
Create engaging interactive courses with videos, photos, narration, knowledge checks, surveys, and quizzes throughout.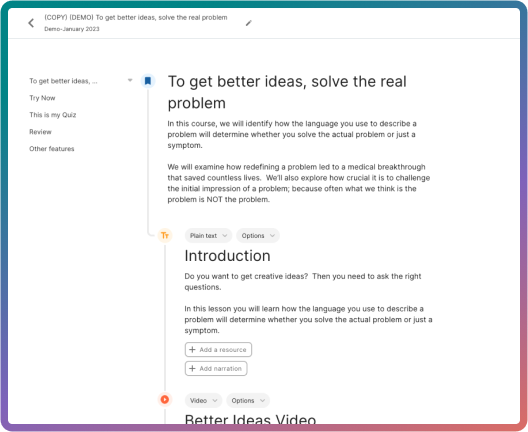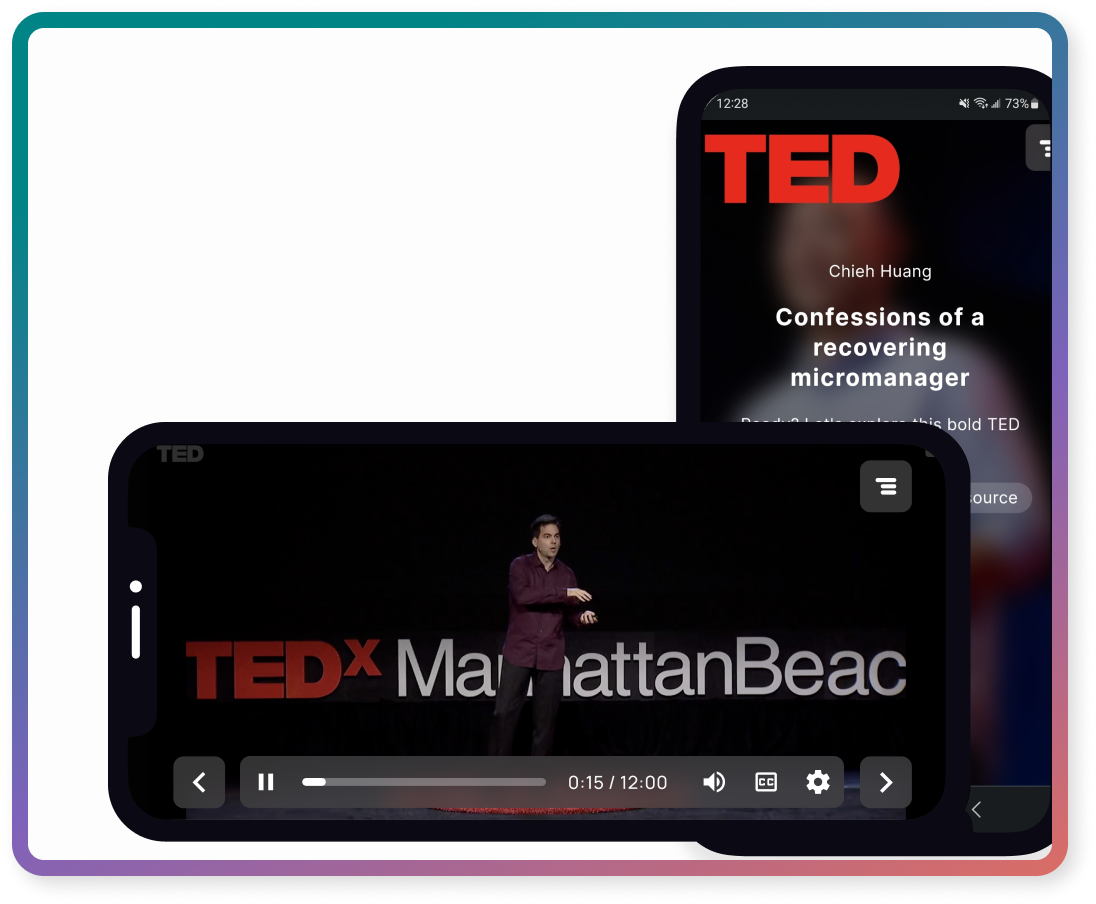 Delight your learners with cinematic courses
Are you still watching? Present your course in a format that will make learners feel like they're binge-watching their favorite show.
One click translations
Lost in translation? Not anymore. Translate your course's text, audio, and video into multiple languages with machine or human powered translations.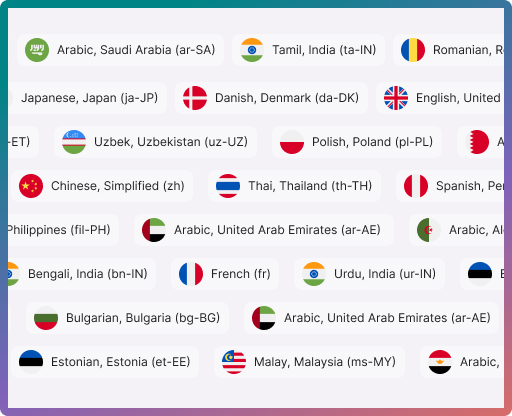 Over and over, Simon courses rate higher than other publishing tools.
Key Benefits
✅ No instructional design experience needed
✅ Supports machine and human translations
✅ Manage one course, many languages
✅ Modern, easy-to-use interface
✅ Meets 508 and WCAG standards
✅ Update and maintain without republishing
"Simon makes building courses a snap taking the guesswork out of navigation, slide, and quiz design. With Simon's modern, streamlined designs, courses look beautiful and cinematic every time!"

Margaret, eLearning Production Specialist
Improve employee engagement and increase productivity
Let employees learn in the language that is most comfortable for them.